Aspire UK Odan Sub Ohm Tank
With the brand new
Odan
sub-ohm
tank
, Aspire are reminding us exactly why they're one of the most successful producers of vaping hardware in the world. A descendant of the company's award-winning Cleito tanks, the Odan combines stylish design with premium,
diamond-cut materials
and super-efficient
coils
for a superb vaping experience.
The Aspire Odan has a 2ml liquid capacity and a fuss-free, mess-free top-filling method with an integrated e-liquid shut-off valve which prevents liquid entering the coil chamber when you swap coils.
The Odan comes with 0.2ohm (recommended 50-60W) and 0.3ohm (recommended 35-45W) coils that are also plug-'n'-play for extra convenience. There is also the option for the super low 0.18ohm coils to be installed for maximum 'chuckability'. The coils comprise of 80% linen cotton and 20% organic cotton that allow the e-juice to wick effortlessly in the coil.
Built from polished stainless-steel and topped with a stylish etched honeycomb 810 drip tip, the Odan exudes the premium, precision-engineered qualities Aspire are famous for as well as delivering amazing flavour and voluptuous clouds with any sub-ohm mod it's used with.
Colours Available:
WHAT'S IN THE BOX:
1 x Aspire Odan Sub-Ohm Tank (29.55mm)
1 x Vape Band
TECH SPECS:
2ml (straight glass) tank capacity
29.5mm diameter
57mm height (Inc. drip tip)
Mesh coil wick comprised of 80% linen 20% organic cotton
Stainless steel construction with polished PVD coating
810 honeycomb resin drip tip to absorb heat
Easy top slide mechanism
Large dual adjustable bottom airflow ports
Self-sealing coil design to prevent leaking
A PLETHORA OF COLOURS
The Aspire Odan Tank is available in 6 stunning colours; Emerald Green, Rainbow, Dark Blue, Black, Stainless Steel and Gunmetal!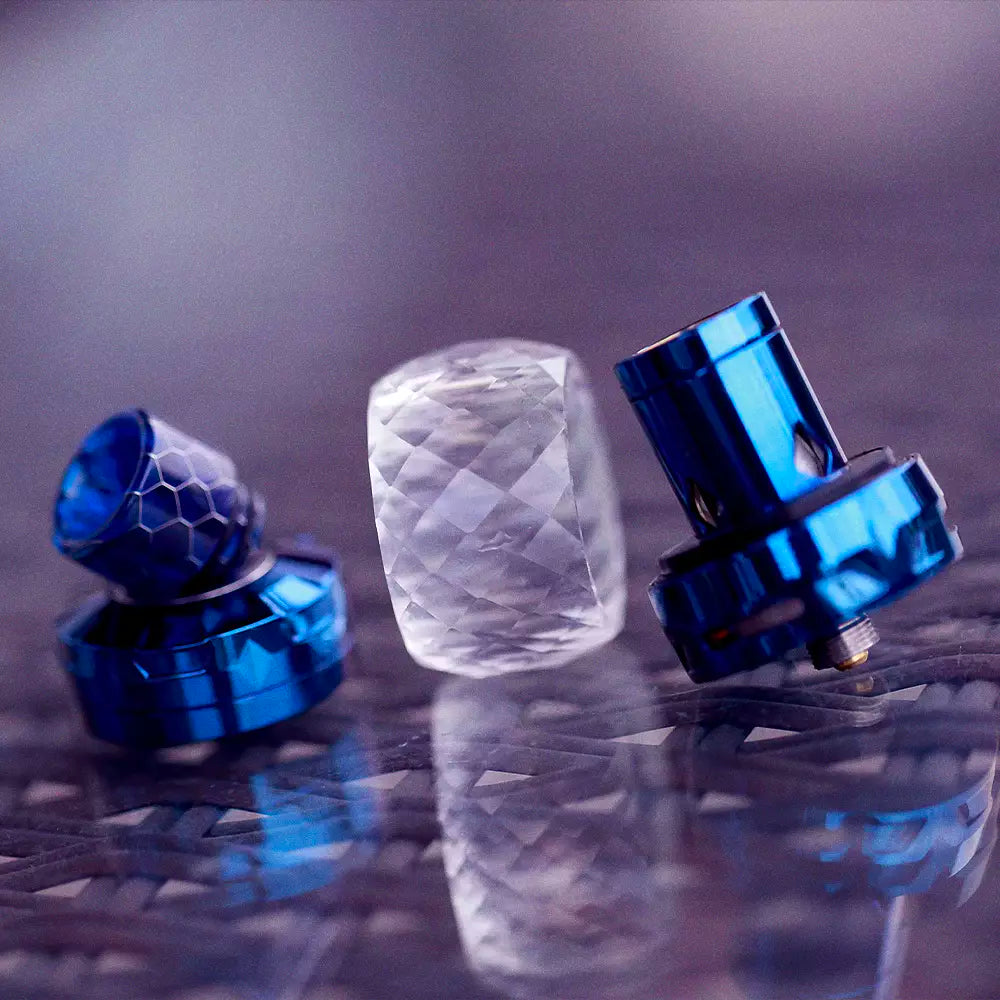 PREMIUM GOODS.
The Aspire Odan Tank is filled to the brim with premium parts, from its resin honeycomb 810 drip tip to its diamond cut glass.
IT'S ALL IN THE MESH.
The Aspire Odan Tank comes with a whole set of flavour banging coils; 0.18, 0.2 and 0.3 ohm. Each one comes with their own purpose, and only you can find out which you prefer!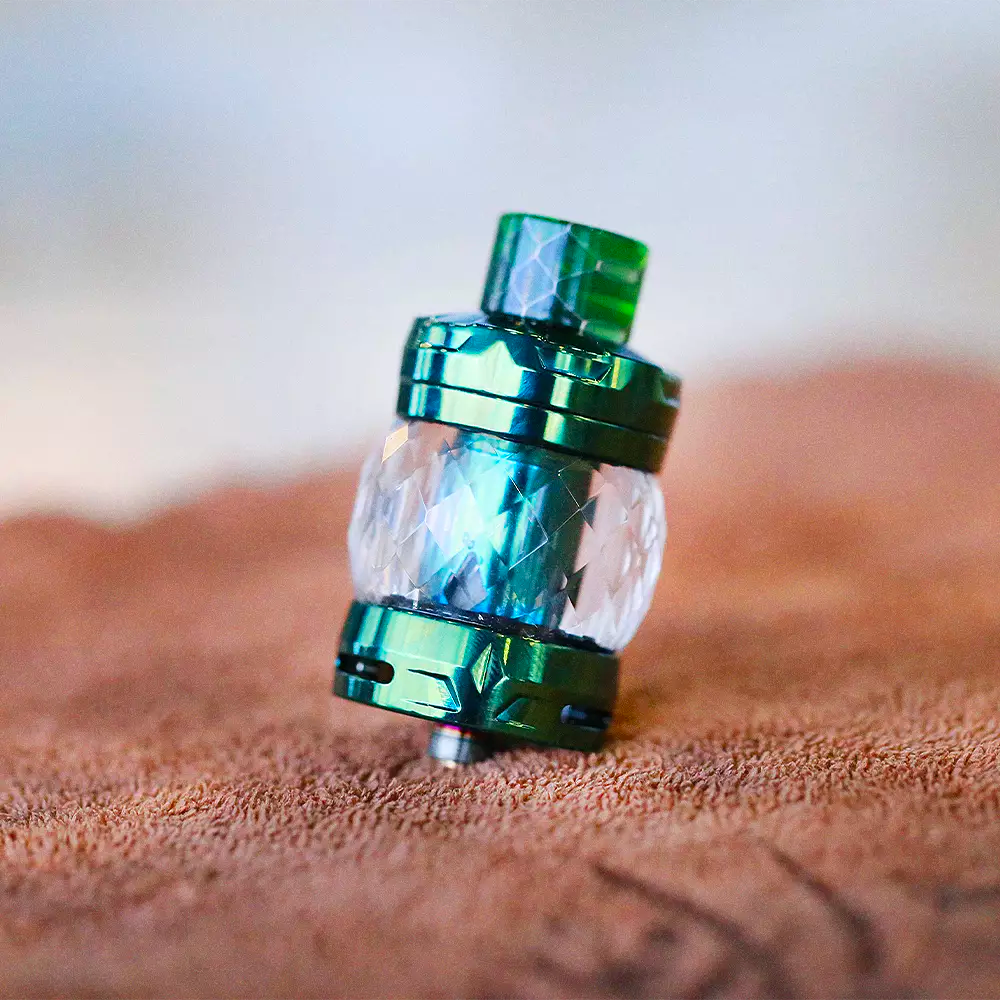 UNREAL AIRFLOW.
To adjust the airflow control on the Aspire Odan Tank, simply spin the chunky and grippy AFC ring, located at the base of the tank. Spin to your likeness, ranging from restricted direct to lung to full blown lung access.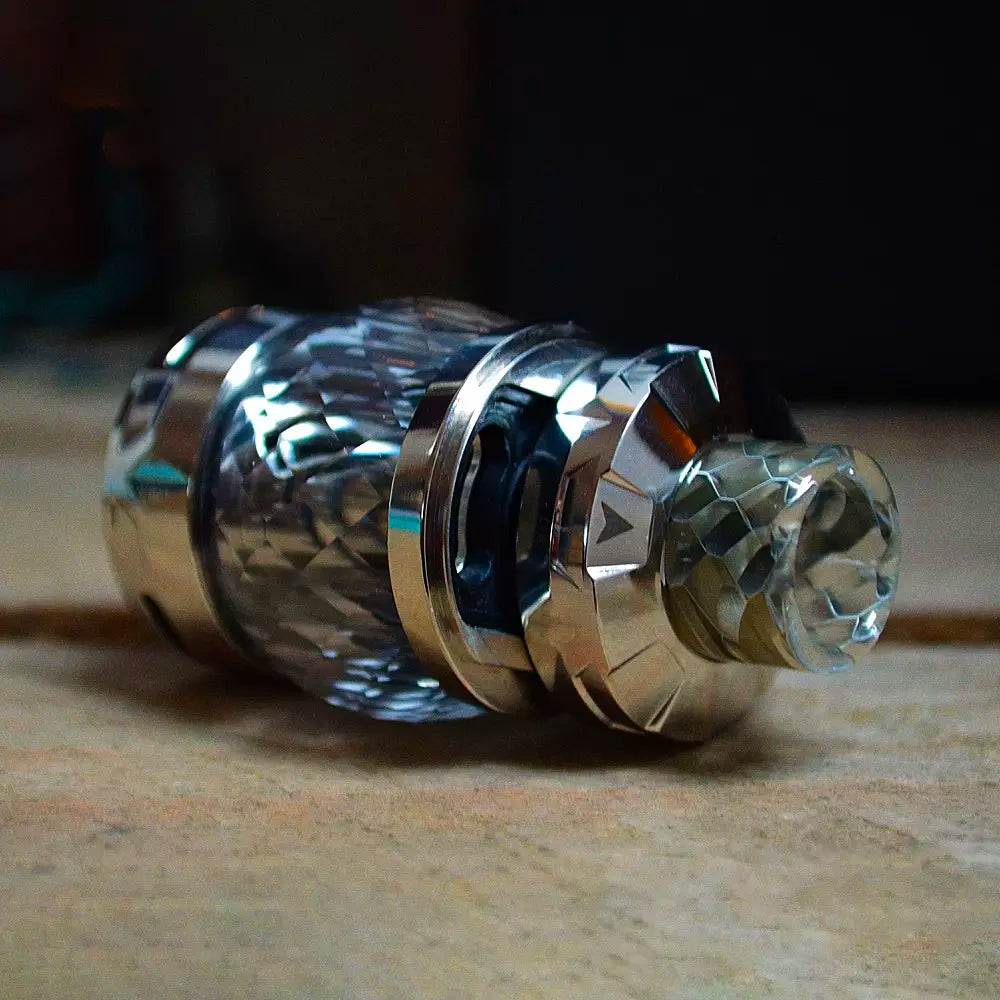 SIMPLE FILLING.
Refill your tank without spillage. Simply slide open the top portion of the tank and fill to your heart's content.
Empty collection
This collection does not contain any products.