Aspire UK BVC Ce5-S Mouth To Lung Starter Clearomiser Tank
The CE5-S Clearomiser by Aspire uses a replaceable coil system instead of the cotton 'wicks' found in older models. You therefore don't need to replace the whole unit once the coil has expired. This tank comes with a 1.8 ohm coil for excellent flavour and subtle vapour production. Replacement Aspire BVC coils are available in packs of 5. Simply unscrew and replace the coil when the flavour begins to deteriorate.
The CE5-S Clearomiser features a 1.8ml pyrex tank protected by a stainless steel jacket with  a black rubberised finish. This makes it a perfect fit for the Aspire K Series Batteries.
The bottom-fill capability of the CE5-S Clearomiser makes it very easy to fill with e liquid and the tank can be disassembled into three parts for easy cleaning.
TECH SPECS

1.8ml capacity
Includes 1x 1.8ohm coil
Standard 510 battery connection
Stainless steel coat with rubberised finish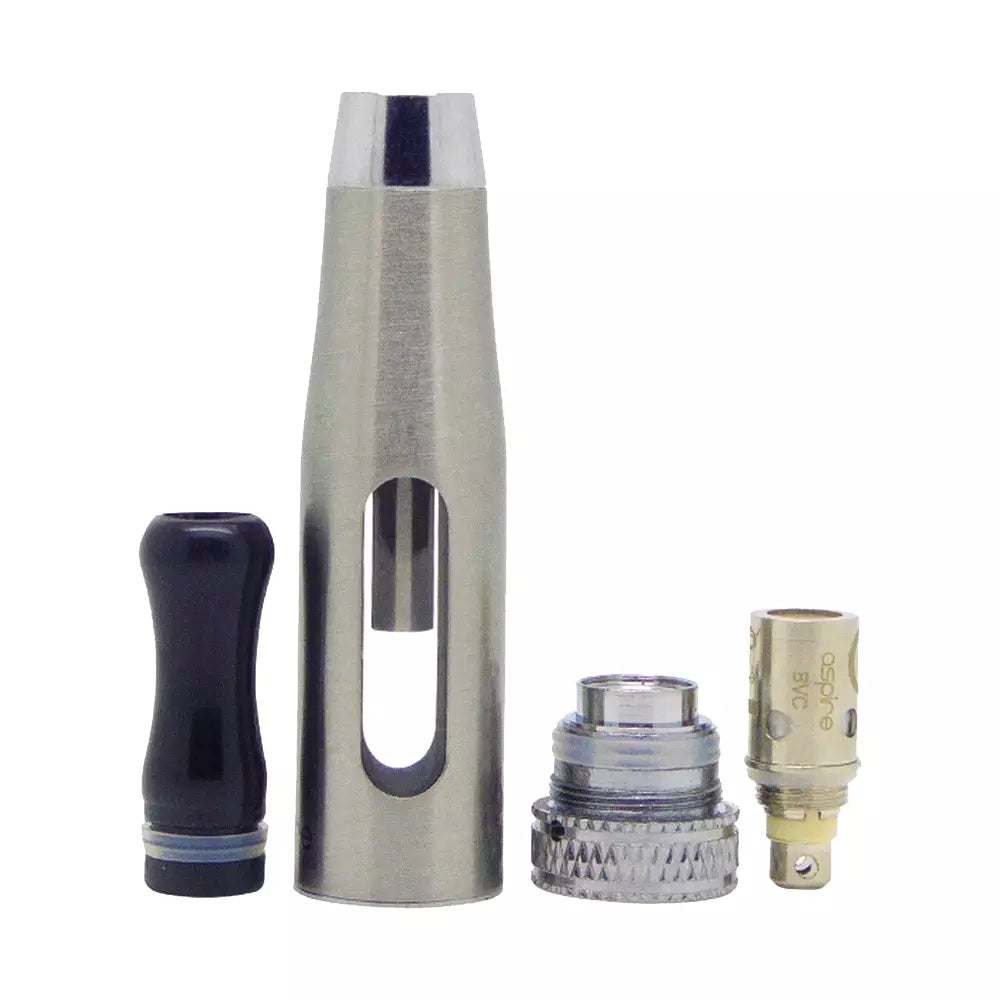 A TRUE CLASSIC.
The one that started it all. Utilizing Aspire's most popular ever coil; the BVC (Bottom Verticle Coil). Did you quit smoking using a CE5-S?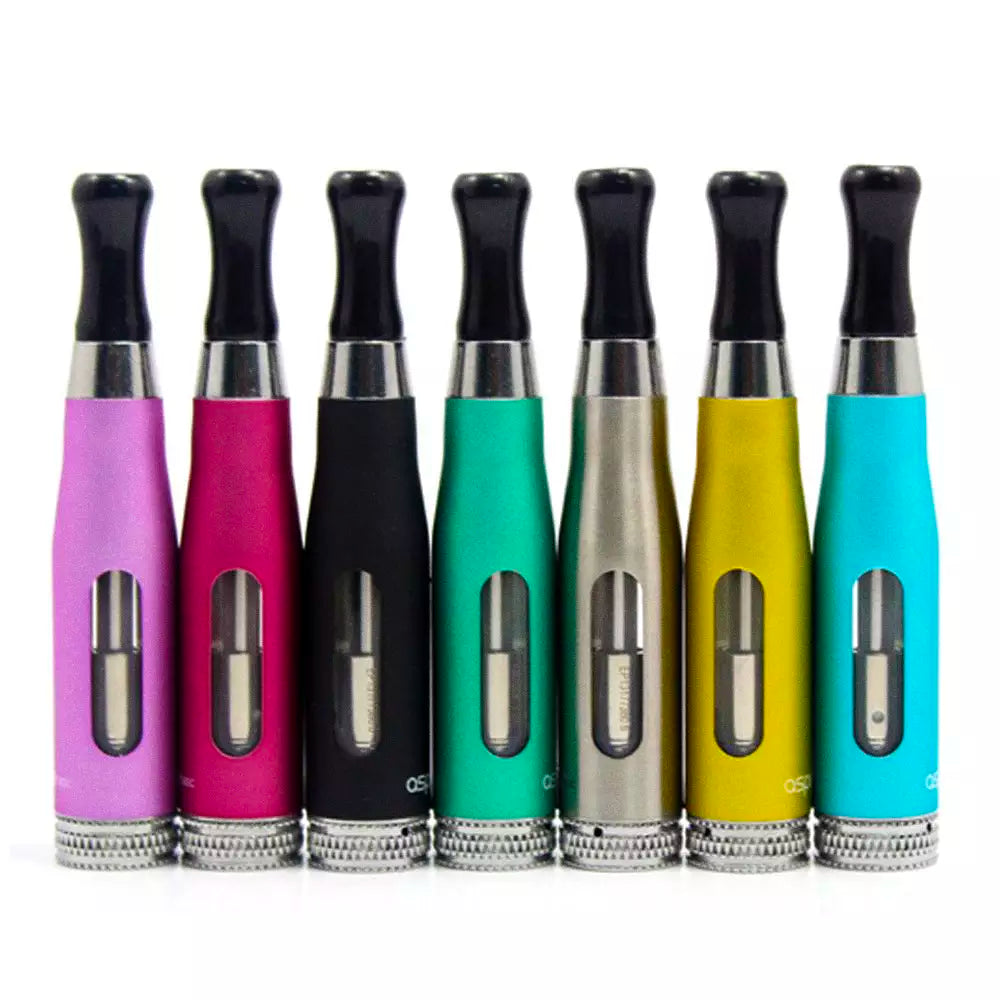 SPICE UP YOUR LIFE.
The CE5-S was one of the first ever vape tanks to introduce a range of colours to the mix. Spice it up and grab a green one!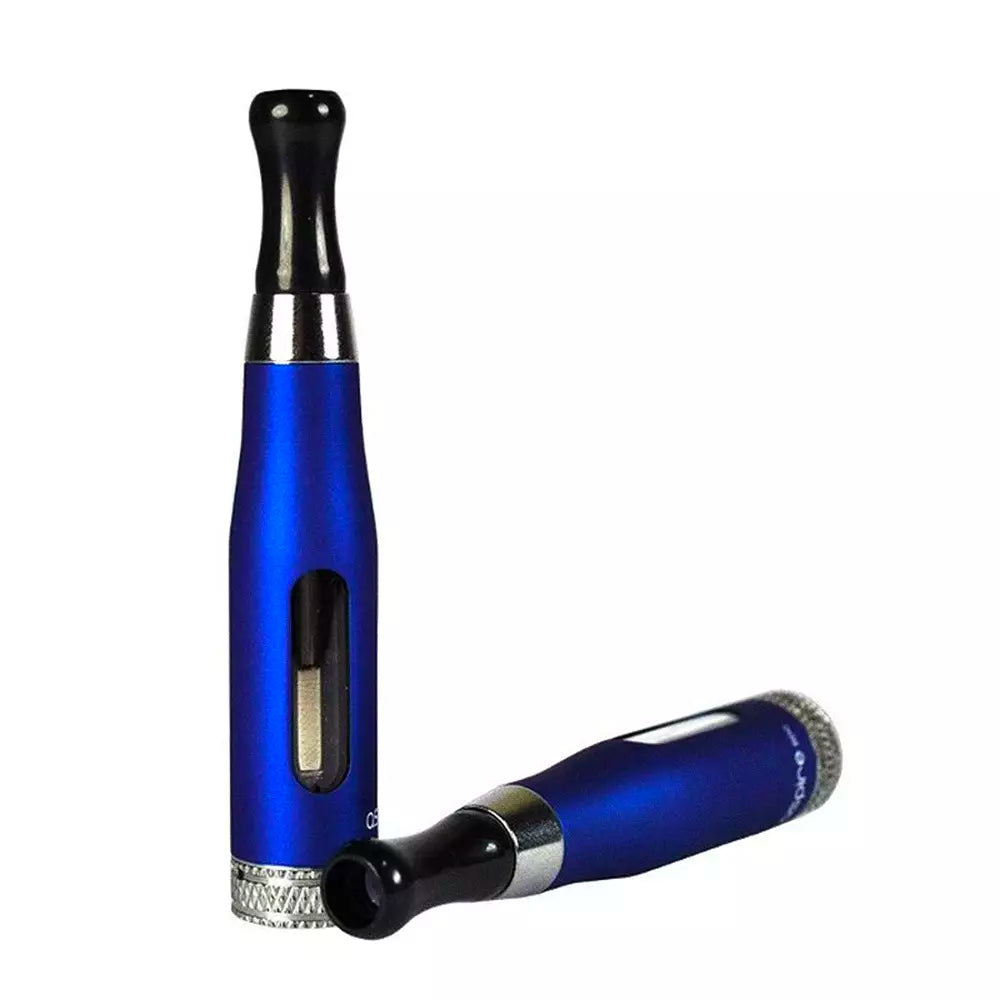 MOUTH FEEL VIBES.
With a super comfy drip tip, you'll find the CE5-S is much comfier on the lips than a traditional cigarette!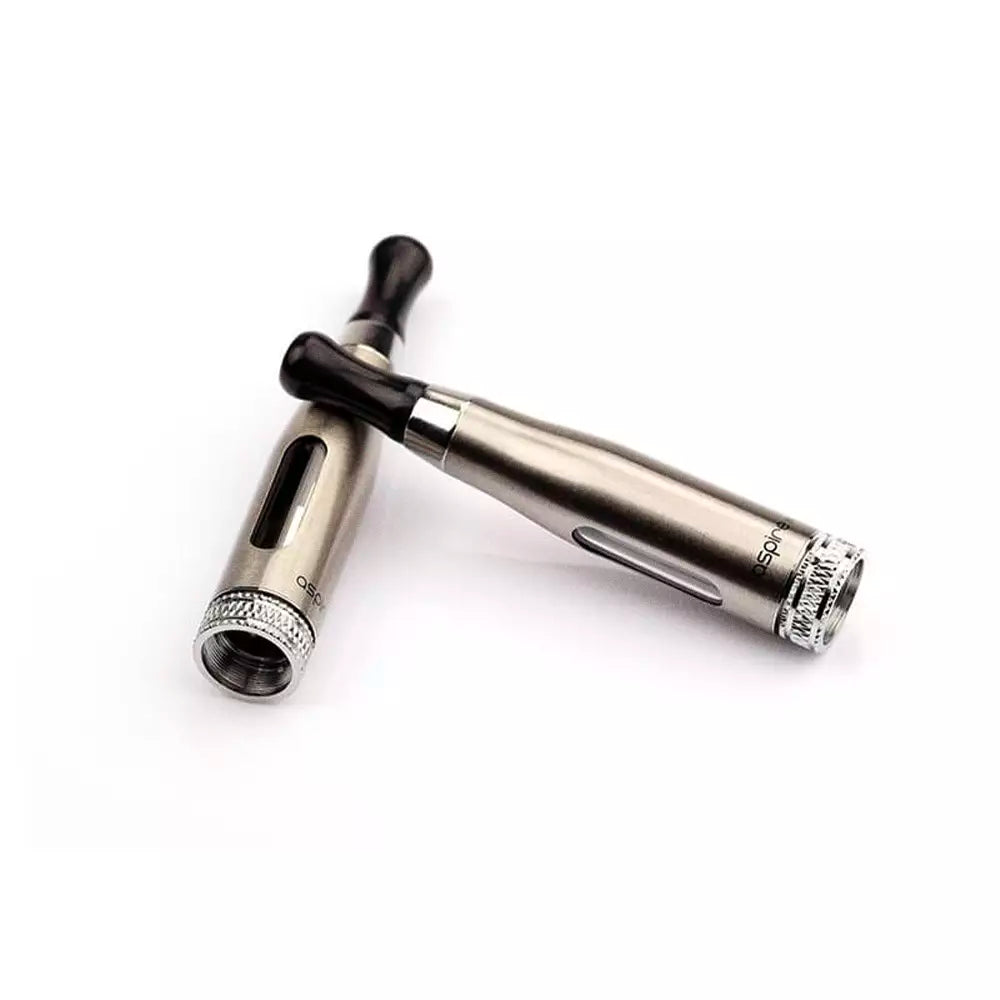 CONTACT POINT.
The Aspire CE5-S Tank utilizes an ego-style connection as opposed to a now more traditional 510, which is worth bearing in mind.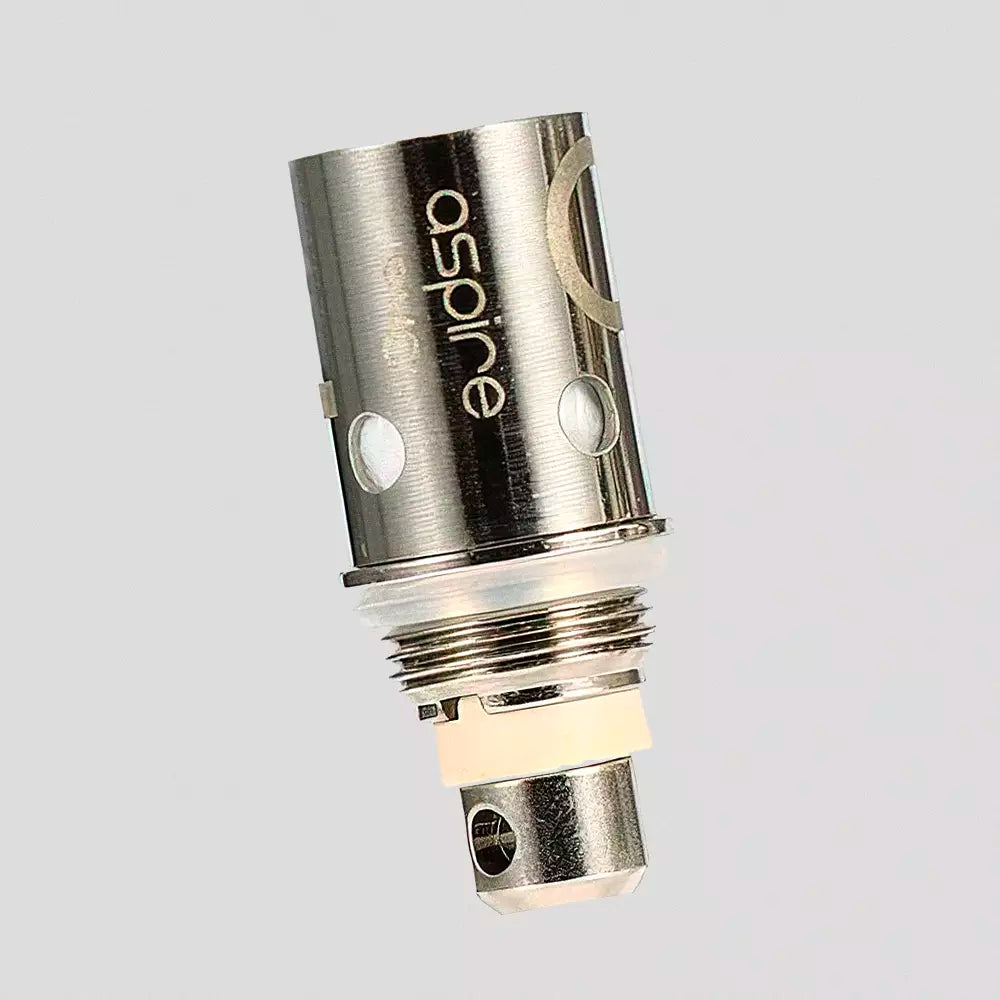 OLD BUT GOLD.
The Aspire CE5-S uses Aspire's world famous BVC coil, which stands for "Bottom Vertical Coil" - this was the first of its kind and prioritises flavour and coil life over anything else.