Aspire UK K-Lite Mods
The new and improved K-Lite Mod is the latest in the Aspire range and comes as part of the K-Lite Kit. The K-Lite Mod is equipped with an enduring 900 mAh built-in battery that will give you enough power to keep you vaping for the whole day, with no need to recharge. The perfect kit for the all-day vapers among us.
Its compact and sleek design allow this mod to fit perfectly into your hand and also seamlessly slip into your pocket, purse or any other accessories that you may have. You can adjust the voltage from 3.0V to 5.0V simply by using the buttons on the mod. The state of the art LED screen displays the voltage level as it increases or decreases. 
An LED battery status indicator, situated at the bottom of the device, displays battery life clearly. To recharge, simply plug the provided USB cable into the port located at the base of the mod.
Colours Available:
WHAT'S IN THE BOX: 
1 x K-Lite Mod
1 x Micro USB Cable 
1 x Warranty Card
1 x User Manual 
TECH SPECS: 
Dimensions: 75mm x 26.5mm
Built-in 900mah Battery
Micro USB Charging Port
Adjustable Voltage Level - 3.0V - 5.0V
LED Display Screen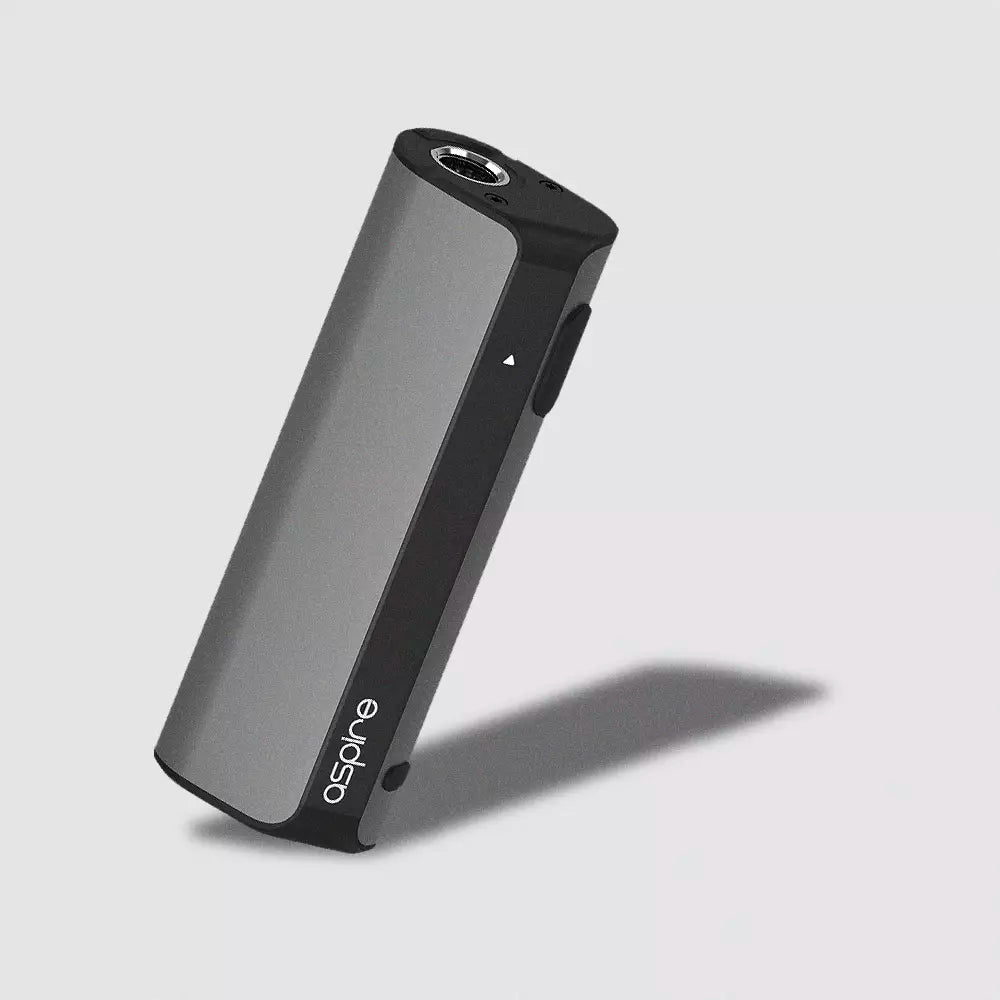 IMPOSSIBLY SMALL.
Measuring in at just 75mm tall, 26.5mm wide and 17mm deep, the K-Lite mod is impossibly small and can fit into any pocket you need it to!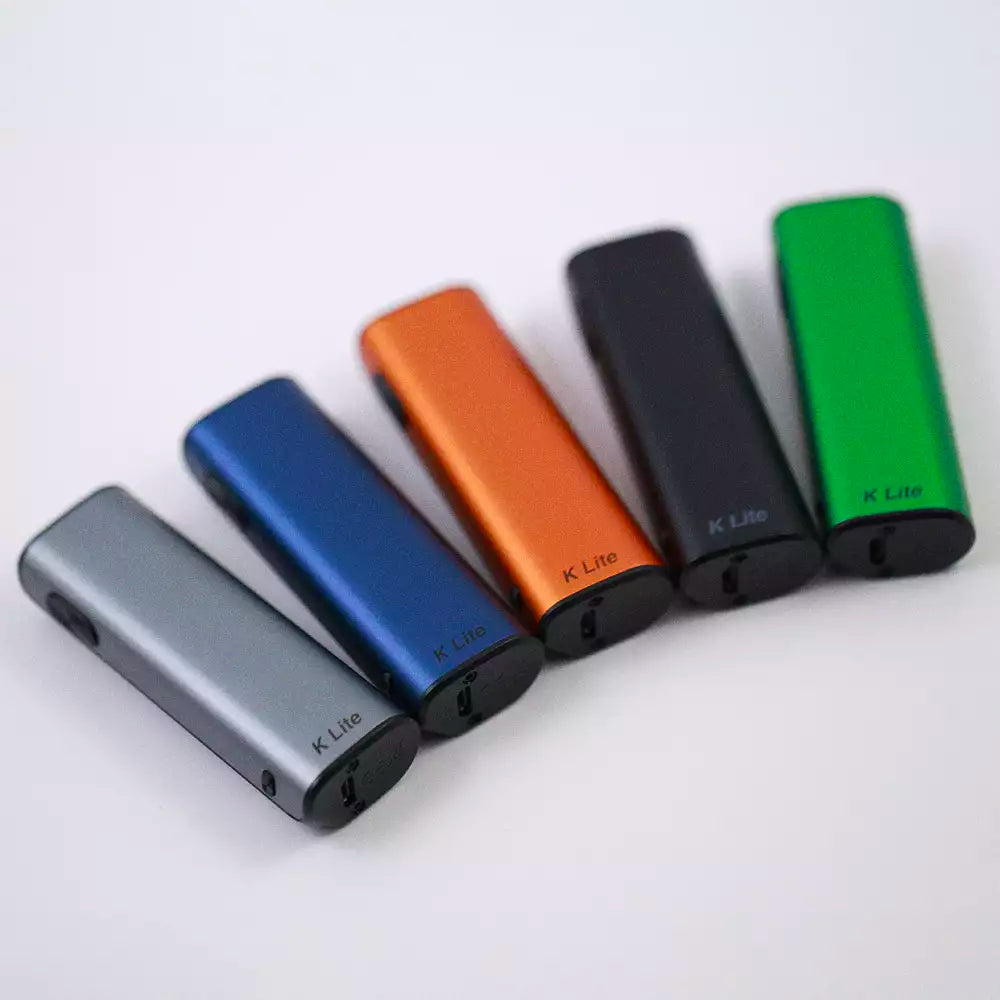 A PLETHORA OF COLOURS.
Available in 5 different colours, the Aspire K-Lite mod has something for everybody:

• Black
• Green
• Orange
• Blue
• Grey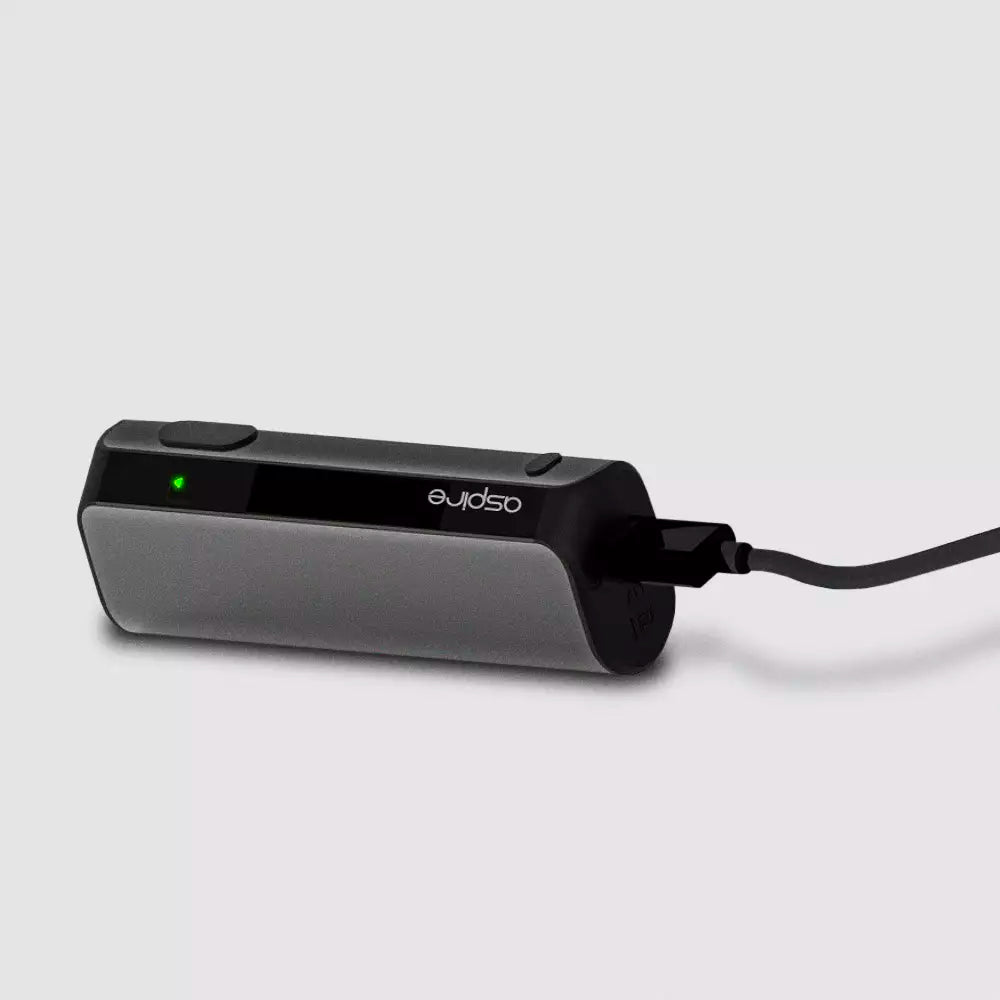 VAPE FOR LONGER.
The Aspire K-Lite Mod is equipped with a 900mAh internal lipo battery, for guaranteed all day vaping!