Aspire UK K2 Mouth To Lung Starter Kits
Introducing the
K2 Starter Kit
from Aspire. An economic and convenient
tobacco
alternative. The K2 brings you an open source
tank
and battery system that is reusable and rechargeable and best of all the K2's tank is refillable. So you're never limited when it comes to flavour.
We recommend using 50/50 Freebase or
Nicotine Salt E Liquids
with this device, for maximum flavour and prolonged
coil
life.
Simple to use and quick to get started. A perfect kit for MTL (mouth-to-lung) vaping. The Aspire K2 is a micro kit with matching K2 battery and K2 tank. The tank is refillable with replaceable coils. The supplied coils use organic cotton wick material for improved flavour and better cloud production. Coils are the BVC (Bottom Vertical Coils).
The Aspire K2 Kit is available in 2 popular colours:
WHAT'S IN THE BOX:
1x K2 battery 800 mAh
1x K2 1.8ml capacity Tank
1x Micro USB cable
User Manual
Authenticity scratch code - check against official Aspire website
Packaged in an Aspire presentation box
TECH SPECS:
800 mAh capacity battery with airflow inlets, universal 510 tank fitting and micro USB port
1.8 ml bottom fill tank with removable mouthpiece
1x pre-installed 1.6 Ohm coil with organic cotton wick
1x spare coil
Integrated circuit safety and charging protection
Recharged by Micro USB
Dimensions
Tank: Length 59 mm (including mouthpiece) Width 15 mm
Battery: Length 84 mm Width 15 mm
YOUR FIRST STARTER KIT.
Introducing the Aspire K2 Quick Start Kit, the worlds most accessible starter kit. No wattage or voltage adjustment, no fiddling, just fill up and go!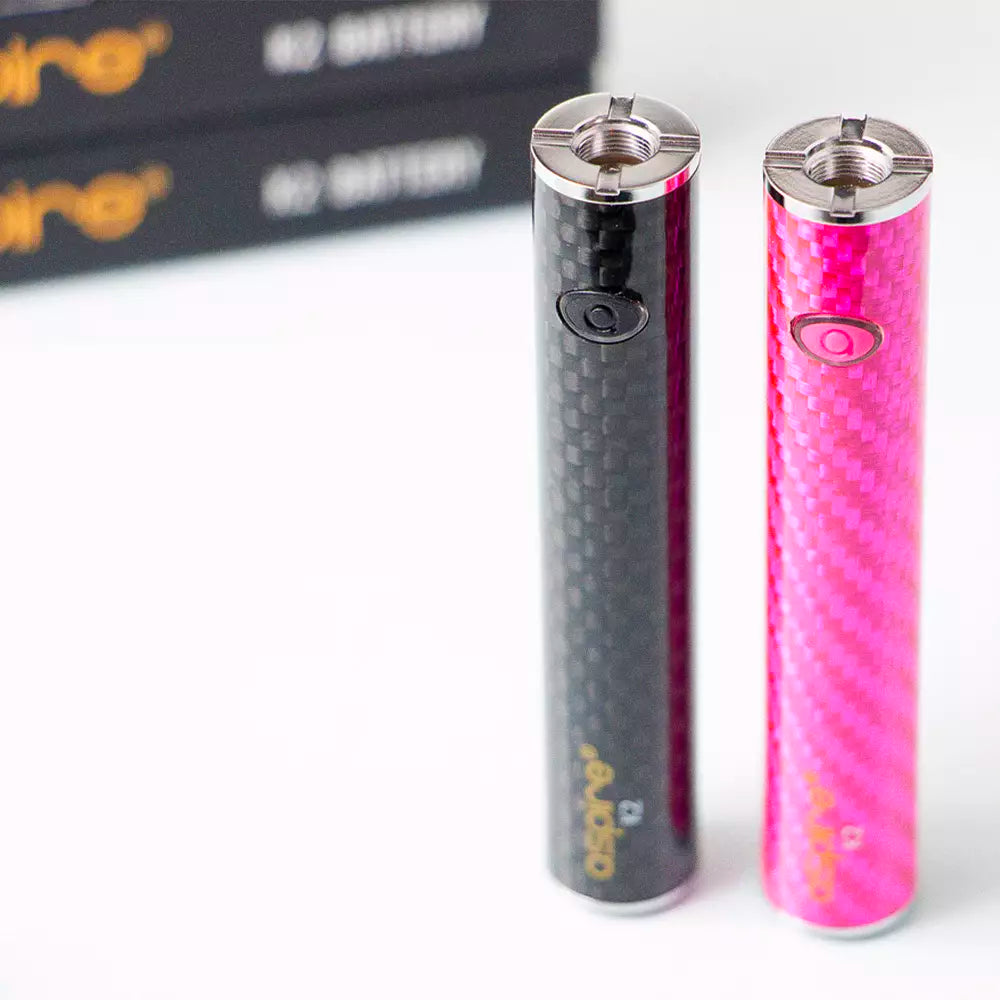 BIG LIFETIME.
With its deceptively big 800mAh internal battery, charged via micro USB, the K2 battery guarantees all day vaping.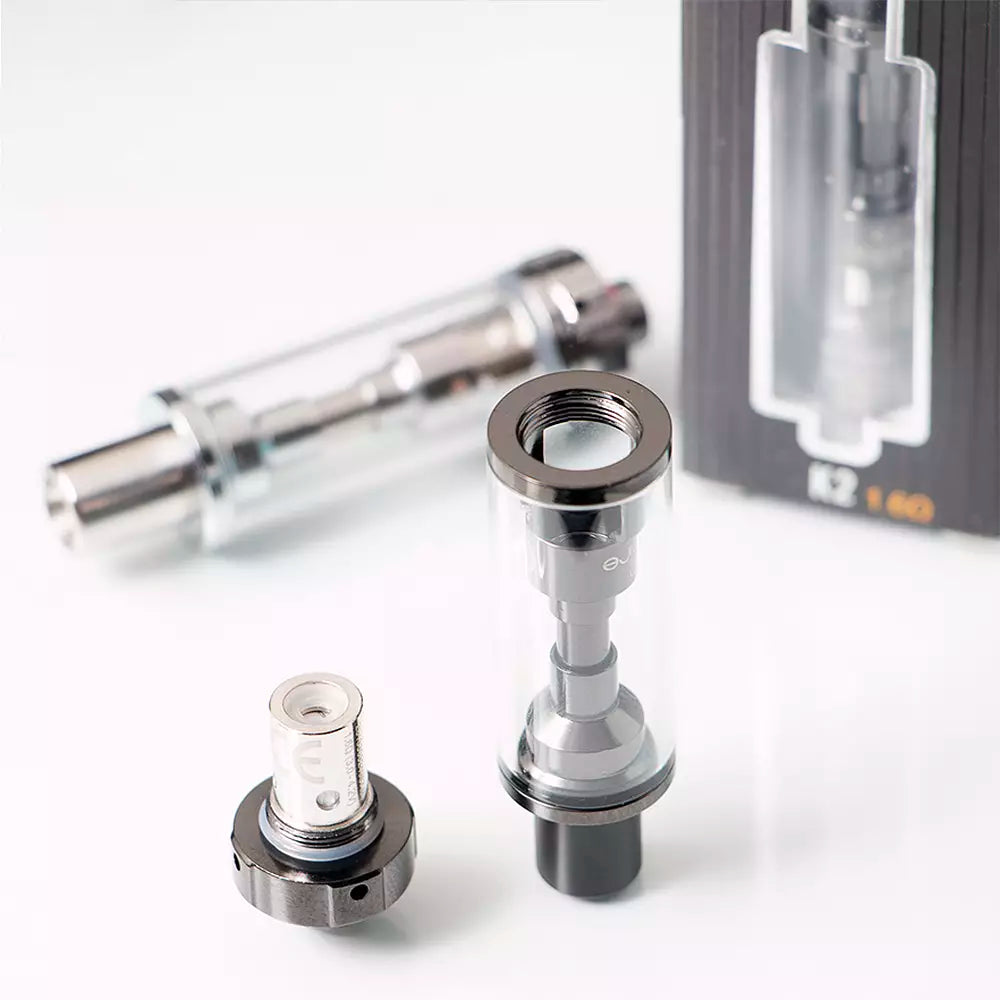 TINY BUT MIGHTY.
The Aspire K2 Tank measures in at just 15mm diameter and 59mm tall, taking miniature vaping to the next level. With BVC coil compatibility too, you know you're on a one way trip to flavour town!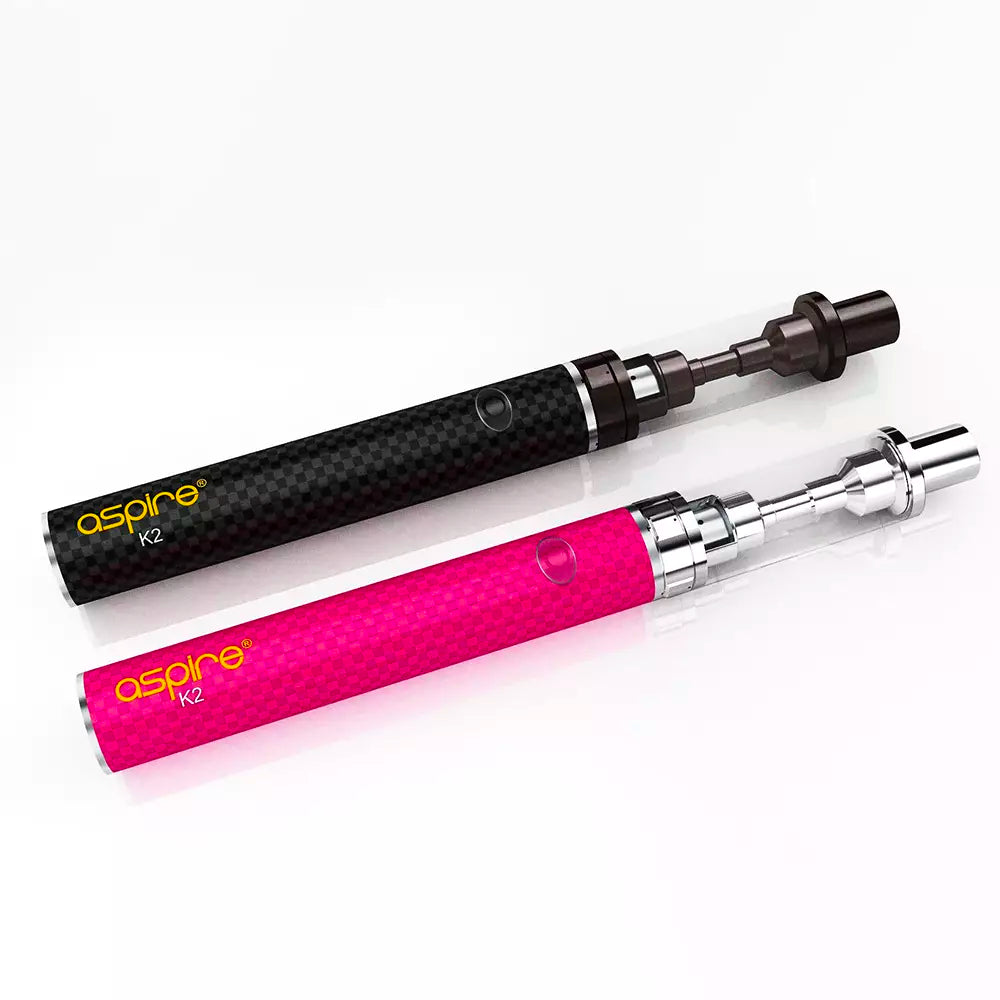 HIS OR HERS.
The Aspire K2 Kit is available in 2 colours, black or pink. No frills, no fuss!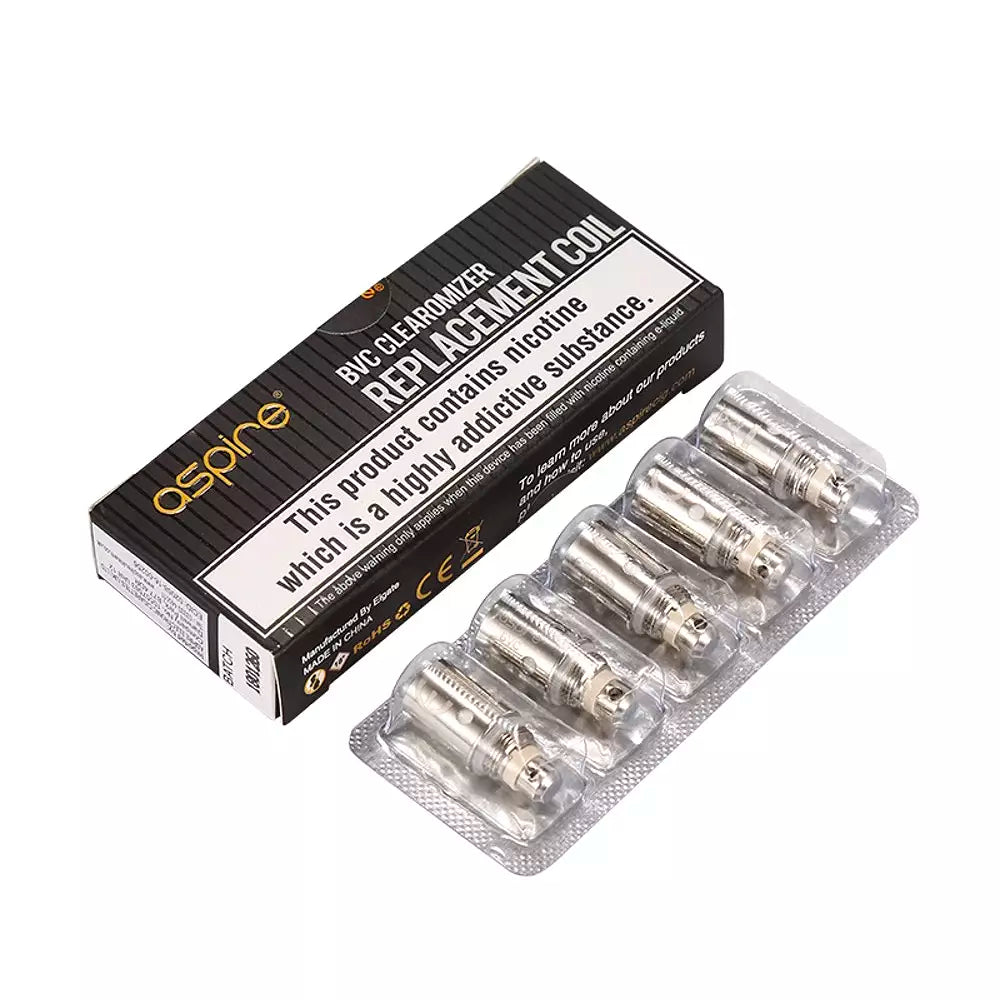 TASTE FOR DAYS.
Utilizing Aspire's world famous BVC (bottom vertical coils), you know you're in good hands when it comes to bigger flavour, and prolonged coil life!