Aspire UK Minican 350mah Draw Activated Pod Device
The Aspire Minican is a sleek, compact and highly portable pod kit that's perfect for on-the-go vapers. Featuring a stylish rubberised paint finish, the Minican is as comfortable to hold as it gets. Its super lightweight design, weighing just 24g, makes the device pocket-friendly, whilst the 350mAh battery offers a brilliant lifespan and output between charges. Simply inhale on the mouthpiece to activate the device, with the auto draw bypass output providing a consistent vape. 
With Aspire, safety is the number one priority and the device is packed with protection features such as short circuit, low voltage, overcharge and 10 second cut-off.
The Aspire Minican pods are held securely in place via an innovative magnetic connection, and features a 1.2ohm mesh coil. This makes them perfect for mouth to lung vaping and are excellent when paired with Nic Salts. Refilling is a simple process, just remove the pod, lift the silicone seal and squeeze in your e-liquid. Once the coil in the pod has run its course, simply replace the pod.
Contains:
Aspire Minican 350mAh Pod Device
Aspire Minican 2ml Refillable Pod
Micro USB Charging Cable
User Manual
TECH SPECS:
350mAh built-in battery
Compact, discreet and lightweight design
Comfortable, ergonomic design
Inhale activation
A range of intelligent safety features
2ml e-liquid capacity
Built-in 1.2ohm mesh coil
Perfect when partnered with 50/50 E liquid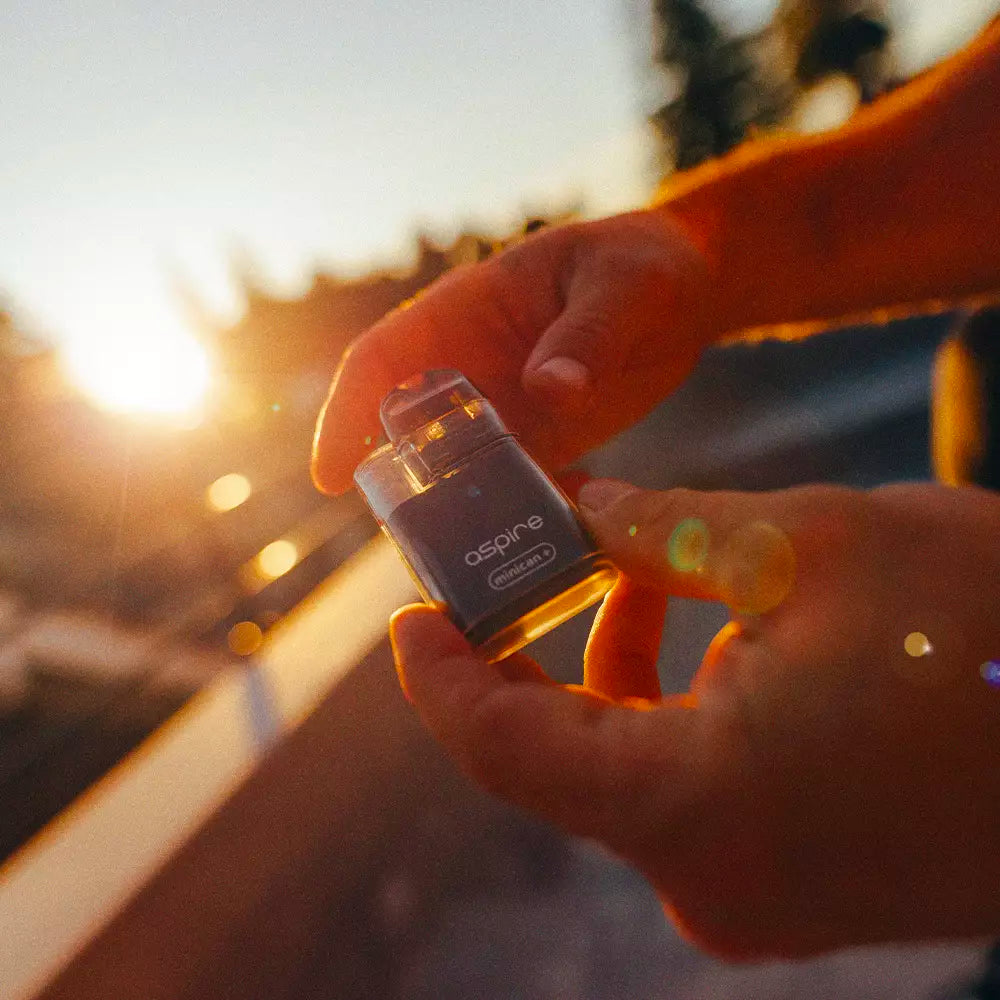 portable, incognito
The perfect palm sized vape, with budget firmly in mind. Incredible performance at an affordable price.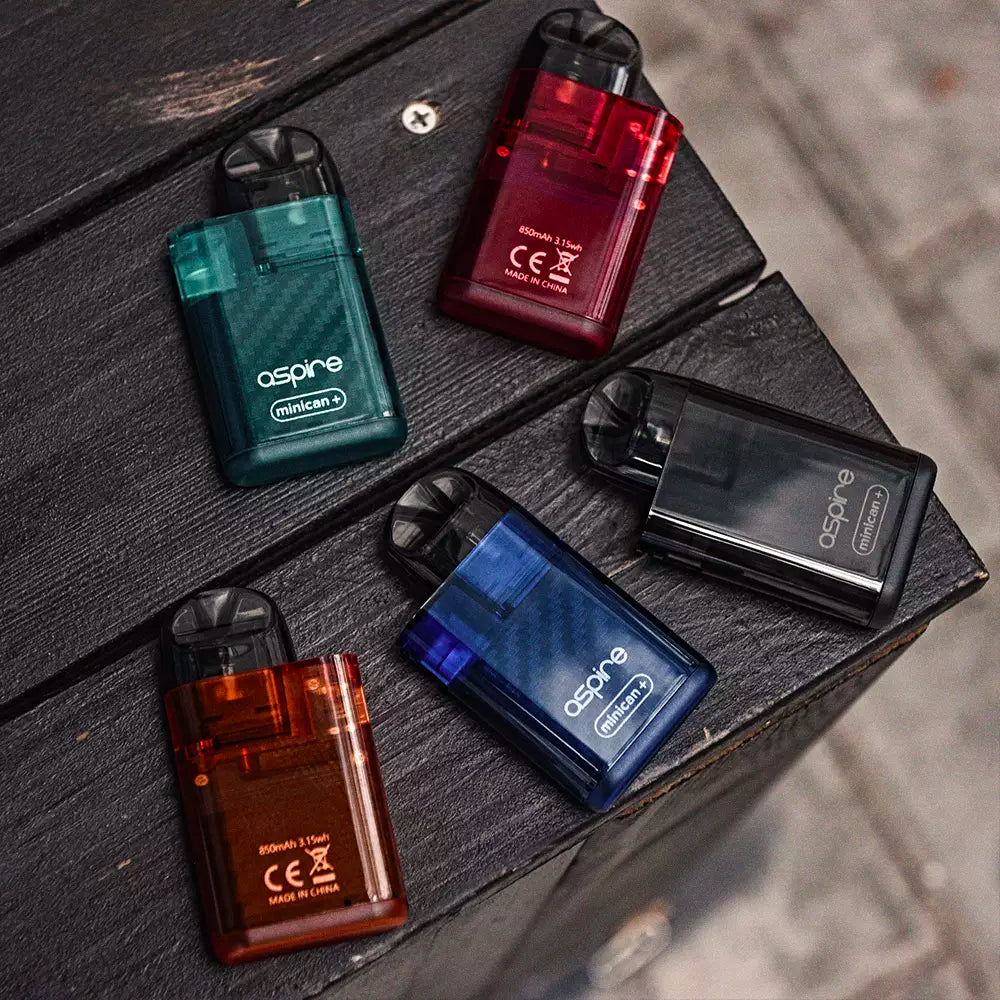 5 HARD CHOICES.
Five distinctive and eye-catching colours. Whether you prefer a stunning orange hue, or an incognito colour, the Minican+ provides something for everyone.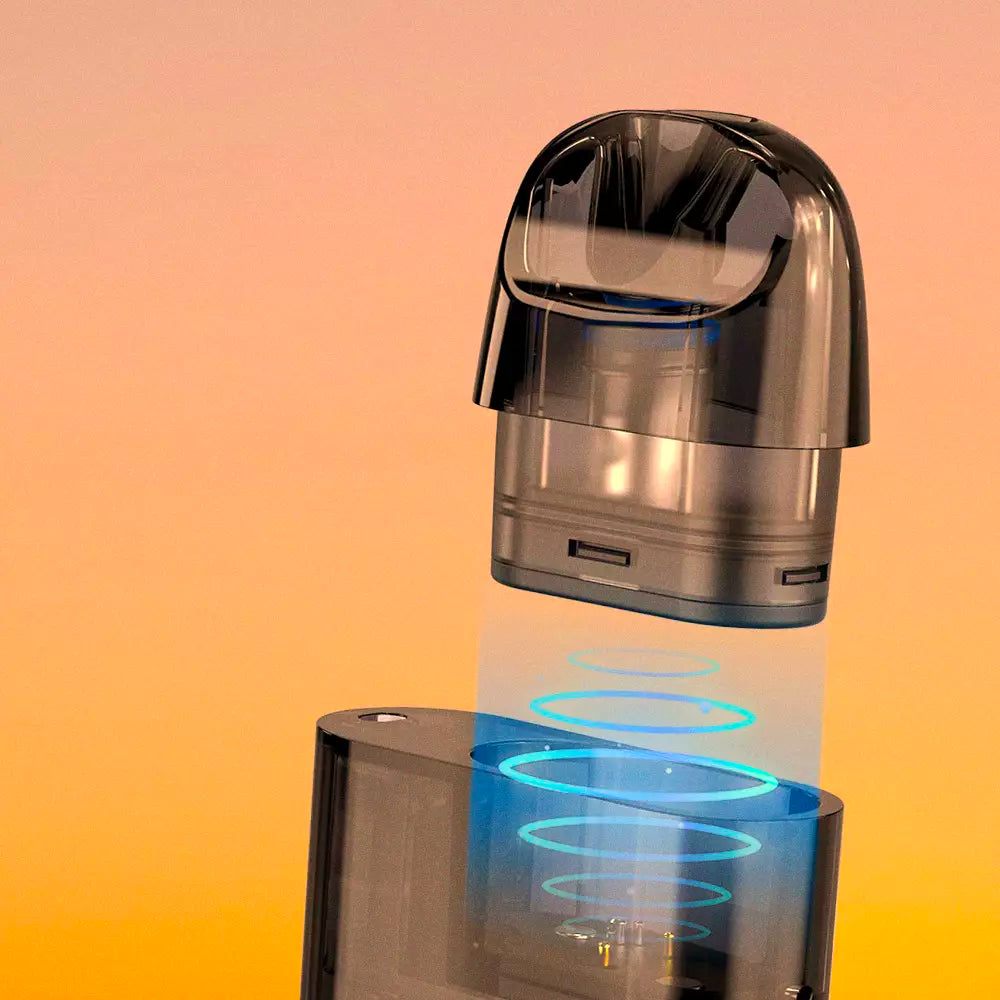 MAGNETIC CONNECTION.
The Minican+ utlizes powerful magnets to keep your pod & juice secure, even with the roughest treatment.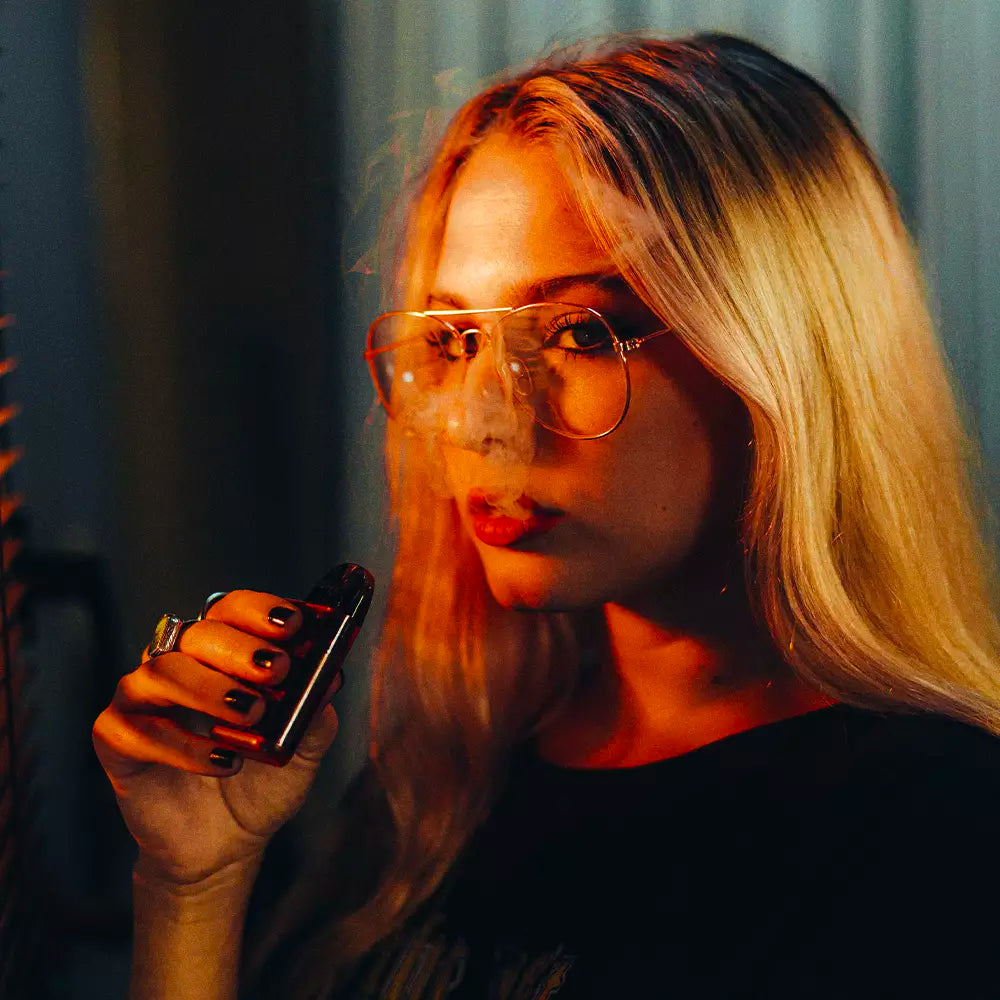 FLAVOUR FOR DAYS.
Despite its miniature form factor, the Aspire Minican+ truly delivers game changing flavour.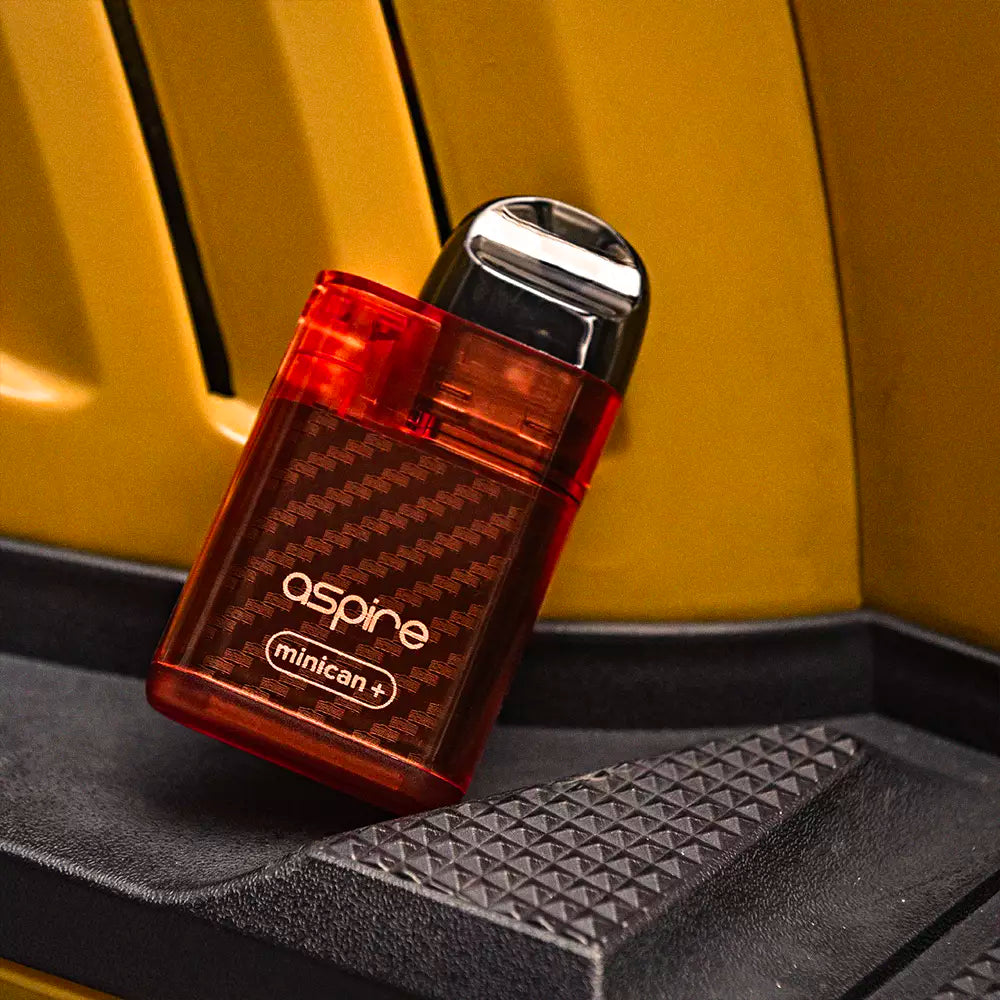 OPTIONS, OPTIONS.
Compatible with both 1.2Ω and 0.8Ω pods, the Minican+ offers the choice of longer battery life or even better flavour. Your choice, your rules.